Top 10 Things To Do in San Diego
Top 10 Things to do in San Diego
Here's a breakdown of some of the coolest things to do in America's Finest City 😊
1. San Diego Zoo/Safari Park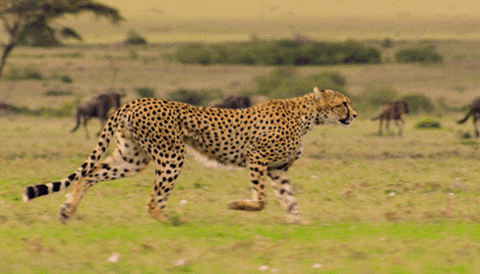 Ever dream of going to a safari in Africa? Well, me too! Guess what? Look no further - check out the San Diego Safari Park! It gives you a glimpse of what it could be like! This wild animal park is no joke! It's a huge 1,800 acre zoo located near Escondido, and definitely earned its recognition as one of the biggest tourist attractions in San Diego County. With wide-open habitats and open enclosures, these amazing animals get to roam free. From tigers to cheetahs to elephants to kangaroos and even California condors, the Safari Park is a must-see for all animal and nature lovers alike.
2. SeaWorld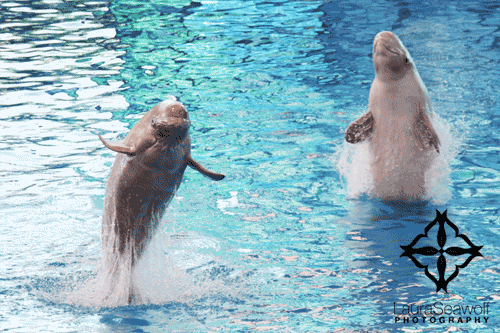 Talk about a family fun day! Think aquarium and marine mammals mixed with a theme park and there you have it ladies & gents - SeaWorld San Diego! The park boasts a brand new roller coaster just this year called the "Tidal Twister." This is not for the faint of heart - yes, it goes upside down (multiple times) with lots of twists and turns. And is the Tidal Twister isn't for you, there are two other roller coasters - Electric Eel and Manta, and not to mention other rides including the gondola and raft rides and a LOT of carnival games with of course, PRIZES (my personal favorite)!
3. Windansea Beach
Okay so shhhh - this beach is for locals only! Windansea Beach is definitely not as packed as Pacific Beach or Mission Beach. I don't quite know what it is, but the water is clearer and the sand seems softer. It's a beautiful stretch of coastline in La Jolla in a gorgeous neighborhood community. This is definitely my favorite beach in all of San Diego. You'll just have to check it out for yourself!
4. Hotel Del Coronado
Took this gorgeous shot at night ✨
I mean this is just an unedited, unfiltered picture from one of the restaurants - look at this sunset! 😍
Can you say luxury beachfront hotel? The Del is one of the most iconic places in all of San Diego, and most notably has been around since 1888! I mean that alone in itself is impressive along with its whopping 28 acres! It is also one of the few surviving examples of the American architectural genre: the wooden Victorian beach resort, and it's simply an undeniable work of art! Looking for a lavish staycation? Treat yourself! One of these rooms go for a cool $400/night - but I mean, the beachfront accessibility, view and seaside charm cannot be beat.
5. Belmont Park
Right along Mission Beach is the cutest little amusement park - Belmont Park. ​This is THE perfect best friend/date spot this summer! This gem of a place is historic - it's been around since 1925! Go back in time, let your inner child out and go on thrill rides, play all the games and eat way too much Dippin' Dots (yes, I said it)!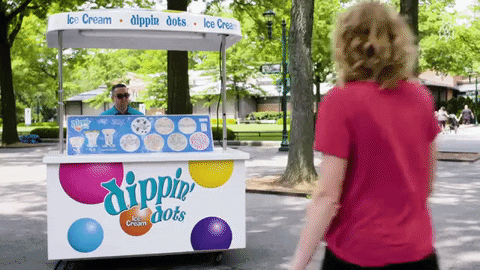 6. La Jolla Cove
Oh, you know here's little ol' me doing San Diego touristy things (also taken when I moved down here)
This is by far one of the most picturesque spots in all of San Diego! The Cove is a protected area as part of a marine reserve - home to seals and sea lions, giant sea bass, orange garibaldi - all the fishies, sea turtles and even leopard sharks! One of the most popular activities is kayaking through the sea caves. Go on your own or sign up for a kayaking tour and learn more about the history of La Jolla along with all the exciting creatures that live in the water. It's beautiful any time of day (but my personal favorite time to go out is just before sunset). Both local and visitors can't deny the beauty of this little piece of paradise.
7. Little Italy
Only the BEST neighborhood in all of San Diego (and my home for the past 3.5 years). By far the most walkable community chalk full of amazing Italian restaurants, wineries and some of the nicest & newest apartments San Diego has to offer! My favorite restaurants are Barbusa (Bone Marrow Cavatelli pasta - get it) and Davanti Enoteca (Focaccia Di Recco Honeycomb)! You're welcome 😋
8. Liberty Station Public Market
Think a farmer's market - but permanent and open 7 days a week and there you have the Liberty Public Market! It's the perfect central market place with awesome artisans, amazing things to eat and snack on - my favorite places there are Wicked Maine Lobster and Paraná Empanadas Argentinas for their empanadas!
Also there's a super cool jewelry brand called Kai & Skye that's got a permanent pop-up there. And yours truly did some work for them :)
9. Torrey Pines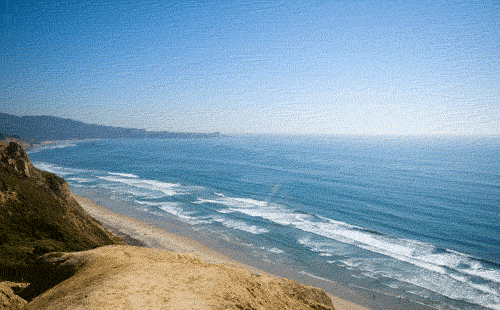 One of the most scenic places in all of San Diego - also one of the first hikes I did here in SD. Torrey Pines is also HUGE - it's a 1750 acre reserve, so you can make it a relaxing walk all the way to some serious hiking! Definitely one of the most popular places to go to in San Diego - so keep that in mind! This place is packed in the summer, but so beautiful to go to all year round!
10. Balboa Park
Balboa Park - the perfect place to spend a full day if you have no plans. And what I mean by that is that there's just SO much to do there! From museums to gardens to walking paths and theaters and cafes and street performers, there's just so much to do, see and appreciate! Their botanical building by the pond filled with lilies is an incredibly picturesque spot and another one of my favorite attractions within the park is the Japanese Friendship Garden.
Thank you San Diego for the past 3 and a half years.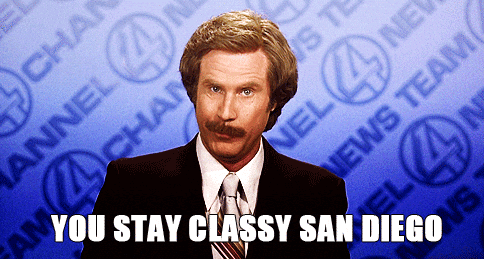 I'm so ready and excited for this next chapter - I'll be returning to my old stomping grounds. That's right friends - I'm moving to....
...
...
...
...
Los Angeles
I'm looking forward to rediscovering this beautiful city! ❤️
xoxo
#losangeles #sandiego #california #food #travel #littleitaly #balboapark #torreypines #lajolla #coronado #lists #top10 #top10list