How to Experience the Best of Both Worlds in Hawaii
Now what do I mean by the best of both worlds? Well, I want to share some of the highlights from my trip with all of you :) and I'm gonna it break down by the local spots AND the touristy thangs because let's be real - you gotta do both to experience all of Hawaii. Plus, I'm a tourist in the cities I've lived (and live) in! ✌🏼 Wanna explore the island like the locals? Read on!
How to do Hawaii Like Locals do
Okay so first things first, let's talk about the island's obsession with the mystery mixed meat - SPAM.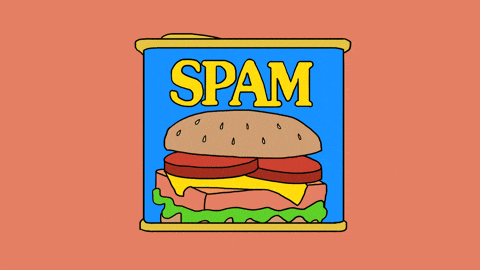 What's in it? Apparently it's pork with ham meat added, salt, water, modified potato starch as a binder, sugar, and sodium nitrite as a preservative. Doesn't sound that appetizing right? WRONG - it's delicious!
For the Love of Spam
Touchdown, Oahu. Hungry? Go get yourself some Spam Musubi from Musubi Cafe. Spam is such a big deal in Hawaii you guys that they even have a whole festival dedicated to their love of spam - and no, I'm not kidding.
Okay but this little cafe is glorious. They have all the spam assortments you could ever want - teriyaki spam, spam & egg, spam avocado & egg, spam avocado egg AND bacon! And they even have unagi (eel) spam musubi. Best part is each musubi is only like $3 each - think how much musubi you can eat during your trip! You guys, I'm slightly terrified by the amount of spam I consumed on the trip. Like I may or may not have had 5 musubis a day - whoops! 🙊
Away from All the Madness
Next, skip the hotel on Waikiki. Instead, get yourself a rental car (and by that I obviously mean a JEEP) and head to an Airbnb in Diamond Head! Or if you don't mind trekking up a little further, head up to the North Shore.
Check out this little gem of a place I found on Airbnb - these were my digs for a couple days :) Pretty sweet right?! They even had Hawaiian coffee waiting and this cute little flower 🌺 which I obviously had to put in my hair 💁🏻‍♀️
More Grub from the Food Trucks
And if you do venture up to the North Shore, make sure to stop at the food trucks right by Sharks Cove - it's super cute! They have a couple of food trucks everything looked amazing - but of course, I got their POKE! I was no joke on a seafood and spam diet in Hawaii.
Not to fret, I saved room for dessert (of course). HAD to get some shaved ice! Teehee 😋
Here's a melted down photo 📸
Light Show
Yes, I'm talking about FIREWORKS. For whatever reason, they have fireworks EVERY Friday night at 7:45pm. It's amazing! When I went 2 years ago, I saw it and more recently saw it last week too! It's not a massive firework show or anything, but it's free and who doesn't love fireworks? It's beautiful! Get a beach towel and layout on the sand or even better, rent a paddleboard/surf board and watch it from the water.
Scale Mountains (totally not sketch at all)
Okay - so this is not for the faint of heart. If you're scared of heights, rocks and sharp things please don't do this hike. But if you're not, read on! The hike to Makapu'u tide pools was definitely different than the other insanely cool hikes Oahu has. You're basically climbing down the back side of the mountain and it's not the most paved path. There are lots of loose rocks and they're sharp too at that. So if you're gonna do this hike, please don't do it in flip flops.
As you can see, there's parts where the "trail" disappears - and I say trail in quotations because it's not really paved very clearly for you. Careful not to take the wrong turn (I definitely did), it's not terrible but it's definitely a lot scarier and I made the hike a little longer for myself.
We were chasing the sun on this hike too - starting it around 5pm. It was no doubt absolutely breathtaking right around sunset with the waves crashing against the rocks by all the tide pools but go a little earlier if you can. On the way up, we couldn't pause for rest because we had to look for the arrows pointing back upwards along with the fact that it was getting dark and there's some tricky footing on the hike!
There are some arrows on the way back up to guide you on the best path up!
This doesn't look steep (don't let that fool you) - you're going down this to get to the tide pools!
At last 🤗
It was unreal once you made it to the bottom! You can go swim in the tide pools 🌊 but be careful where you step there are some sharp prickly rocks and things 🐙 🐚 🦀
There are SO many hikes on Oahu that you honestly might not have time to do them all! So the ones I recommend are this Makapu'u hike, Stairway to Heaven, Wiliwilinui Ridge Trail (super muddy when it rains - bring your worst pair of shoes 😋), Lanikai Pillbox Hike and the Pink Pillbox Hike 💖 those should keep you plenty busy and what better way to workout on vacation than to do some killer hikes? 😍 I do mean the views but trust me, your legs will feel it too! 😅
The views when you get to the top are pretty unbelievable. This was from the Wiliwilinui hike - again, don't wear your good pair of shoes 🙅🏻‍♀️ (I made that mistake with my once pretty pink rose gold APLs 🙈). I had to be that crazy girl who washed her shoes in the shower.
No I'm not a Local, I is a Tourist
Although... I got pretty darn tan. I could've passed 💁🏻‍♀️😄.
Moving on - here are all the cool touristy things you can do!
Treat Yo Self!
Get that 5-star hotel on Waikiki - because, why not?! Live in luxury because how often do you get to go to Hawaii? Might as well go all out!
This infinity pool was to die for - and if you manage to wake up early enough, you get the whole pool to yourself 💧
The leis 😍
Anytime is Mai Tai Time 🍹
How many Man Tai's a day are acceptable when you're on vacation? Hehe 🙊 on second thought, maybe don't tell me how many!
Hmmm what else? You can zip-line through the most lush greenery you'll ever see 🌳💚🌲
Snorkel with da fishies, swim with dolphins, or go in a submarine 🤷🏻‍♀️
Under The Sea
No I'm not an avatar hehe fun fact - everything looks blue-r under water! Sunlight carries a full spectrum of colors, but the red and orange wavelengths of light are absorbed by the water much more quickly 🤓
The tour I went on was Atlantis Adventures and you see all sorts of fish 🐠 ooo and also sunken ships, pyramid structures, and if you're lucky, a sea turtle! 🐢
Well I can seriously go on and write so much more about Oahu but I actually want to tell you about my time in Maui too - but I think we'll save that for another Hawaii blog pt. 2! 📗
Until next time, friends! 👋🏼
xoxo
#hawaii #travel #oahu #hike #outdoors #beach #submarine #atlantis #maui #hawaiian #travelblogger #lifestyleblogger #wanderlust #blogger