Foodie Adventures - The Great Maple
Sundays are made for Brunchin'
Happy Sunday, folks!
Join me as I embark on my new foodie diaries every week 😋🍴
This weekend's spot is called Great Maple. It gets pretty packed very quickly but their service is amazing. Before they seat you, they have drinks while you wait - cold brew, iced lattes and arnold palmers 🍹 I honestly waited for less than 5 minutes - put your name down, walk around and check out the amazing neighborhood that is Hillcrest.
So if you know me, you know my 3 favorite things in life are BACON, BOBA and PASTA. Needless to say, my excitement for coming to Great Maple was for their insane maple bacon dough-nuts 😍🍩
Nom nom nom
Check out this popover and those things you see here are not tater tots - they're popcorn shrimp! How much better can a dish get?!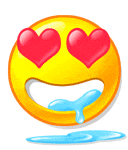 The food really tastes as good as it looks. When you go here, you gotta get these ☝️ they come in 3's (and no shame, you can always take them to go).
Check this place out for yourself - it's all da buzz ⚡️ And for good reason, too! Apparently they've got a dinner menu that's to die for. I'm definitely going back to try some of their Lobster Poutine.
Now that I'm done with this post - I'm starting to feel hungry ALL OVER AGAIN 🙊
Until next week's foodie adventure ✌️
xoxo