Everybody - we are just 5 days away from Christmas!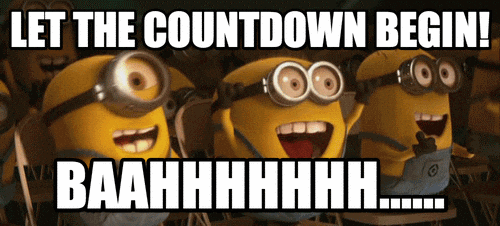 Who's excited for the holidays? Me!! Vacation time, fam time, stockings, presents, treats and lots and lots of peppermint bark!
'Tis the season to be snuggly fa la la la la ...
Think hot cocoa, oversized sweaters, sweaters that feel like blankets, sitting by a cozy fire, being snuggly & lots of tea :)
I can't wait! In two days, I will be in Deer Valley, UT - family time, big yummy meals, après-ski, jacuzzi & spa -
oh, silly me I mean SKI HAVEN! Or do I? Teehee.
Inserted this fun little photo because I did a fun photoshoot with Bootworld for their UGG collection. Here are more pictures :)
Anywhos, right around this time last year is when I started The Traveling Dot - as a reminder to stay passionate, make time for my own hobbies and pretty much - set aside "ME time."
So I know it's been a couple of months since I've posted something (and no, it's not because I haven't had adventures to share)... I did start a new job in September, got a new work visa, and I've been - I guess you can say a little preoccupied. But cheers to me being better. I'm sure a lot of people can relate. It gets hard to maintain a work-life balance but if you're a workaholic you need time to unwind, relax and give yourself a break. Otherwise, you're not doing anyone any favors. Instead, your productivity will actually go down down down.
So one of my resolutions for the new year is to continue to make time to do the things I love. By February, I want to have two new songs learned on the piano and guitar! I'll have to get thinking on these resolutions... I'm looking forward to sticking to my resolutions in 2018! Who's with me? Comment below with YOUR new years resolutions! Or better yet - what you hope to get for Christmas ;)
This is what I saw last week - a bunch of Santas running around (typical for living in Southern California). Actually, it was just a walk (probably because it was too hot to run).
For me, I'm headed off to colder weather :)
And thank god! I can't wait for a snowy white Christmas!
Next update will be from Deer Valley - so stay tuned.
Until next time!
xoxo